>
do-re-mi
'Do-Re-Mi' The Kodaly Way
Newcastle, N.S.W. - David Hawkins
Do-Re-Mi
Music for Children is an Australia wide Early Childhood Music program, providing music education experiences which develop children's confidence, competence and enjoyment of music.
The Do~Re~Mi music for children program aims to dev
elop children's love and understanding of music, through the use of a variety of enjoyable musical games, songs, moving, listening and instrumental activities.
Participation in a developmental early childhood music program during a child's early years encourages the development of self confidence and of listening, comprehension, and social skills.


Do-Re-Mi teachers are trained and accredited by The Kodaly Music Education Institute of Australia.

Teacher Profile - David Hawkins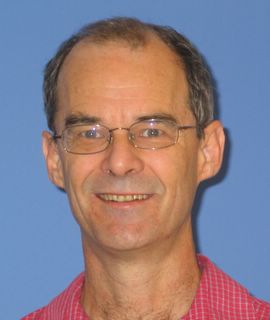 Qualifications:
Master in Education – The University of Newcastle
Bachelor of Music – The University of Newcastle
Bachelor of Arts – The University of New England
Australian Kodaly Certificate – Kodaly Music Education Institute of Australia.
A.Mus.A. - Australian Music Examinations Board
Graduate Diploma of Education – The University of Newcastle
Graduate Certificate in Education Studies – The University of Newcastle
Certificate of Teaching – N.S.W. State Conservatorium of Music
Certificate of AUSLAN – N.S.W. T.A.F.E.

As well as being a Do-Re-Mi teacher and Coordinator of Do-Re-Mi NSW, I am a member of The University of Newcastle Woodwind Department, and Coordinator of the Conservatorium's Early Childhood Music Department. I have had the pleasure of teaching Early Childhood Music, flute, bassoon and recorder at preschool, infants, primary, secondary and tertiary levels, as well as being a performer and musical director in many orchestras and ensembles.
Such is the joy I have discovered in Early Childhood Music Education that this area has gradually taken over my my professional life. I have found that Early Childhood Music classes provide a wealth of exciting, fulfilling and enjoyable learning experiences for all concerned - children, parents and myself.
Children benefit in many ways from Early Childhood Music classes. Musically, children develop confidence, pleasure and competence, and a solid grounding for future musical development. Socially, classes enable children to develop friendships and social skills including sharing, listening, courtesy, empathy and turn taking. These experiences help instill a sense of self worth and confidence, of wonder, curiosity, play and fun. In addition, Early Childhood Music provides excellent opportunities for children and parents to experience enjoyable, quality time together. Lessons include elements from Kodaly, Orff and Dalcroze.
Levels, ages:
I am currently teaching the following levels in Newcastle:
PRESCHOOL CHILDREN
Tiny Tots: 1-2yrs old (parent or carer attends with the child)
Toddlers: 2-3yrs old (parent or carer attends with the child)
Level 1: 3-4yrs old (parent or carer attends with the child)
Level 2: 4-5yrs old
SCHOOL CHILDREN
Level 3:
5-6yrs old
Level 4:
6-7yrs old
Level 5:
7-8yrs old
Contact me:
Click here to send me an email
or ring me on (02) 4969 6849